Die innovative Entwicklungsarbeit für den "coffee to go" Becher der Majolika ist gelungen. Mit Hilfe des 3D-Druck-Verfahrens wurde ein Prototyp gefertigt aus dem eine Gies-Form für einen doppelwandigen Keramik Becher konstruiert wurde. Der erste Majolika Thermobecher, die schönste Form von "coffee to go". Veredelt mit einer besonderen Effekt-Glasur ist der Thermobecher ein echter Hingucker und voll im Trend!
SPECIAL: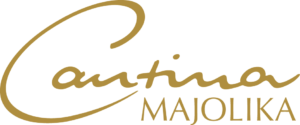 Jeder Besitzer eines Majolika Thermobechers bekommt in der Cantina Majolika seinen Kaffee für nur 1,00 €!
NUR in den Majolika Thermobecher und NUR in der Cantina Majolika!

H: 13cm